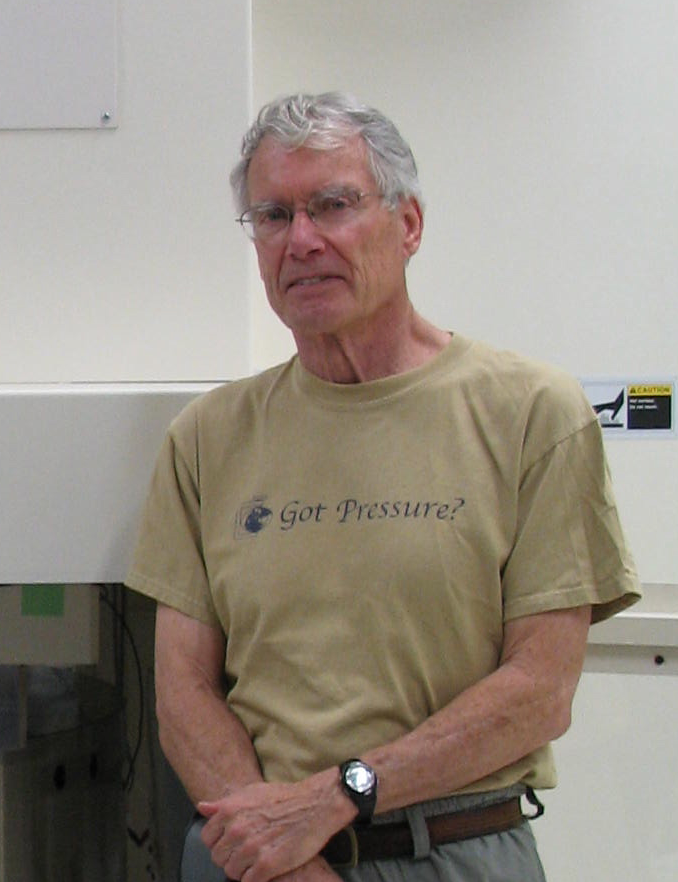 Dr. John R. Holloway
QUICKpress designer Professor John Holloway established Depths of the Earth Company in 1989. Dr. Holloway is world renowned in the field of high-pressure high-temperature phase equilibria, as applied to earth and planetary science. His 35 year career in academics at Arizona State University focused on research in high-pressure geochemistry. That work included the design and construction of internally heated, argon-gas media pressure vessels, pressure-volume-temperature apparatus, piston-cylinder apparatus of many types, and multi-anvil devices. He co-authored a book on experimental techniques in geochemistry and successfully completed more than thirty separate research projects funded by the National Science Foundation and the National Aeronautics and Space Administration. Hundred's of salient research journal articles bear his name among the authors. He is recognized as one of the world's leading experts in the field of high-pressure, high-temperature synthesis of new materials. In 2017, Dr. Holloway passed away after a long struggle with Alzheimer's disease.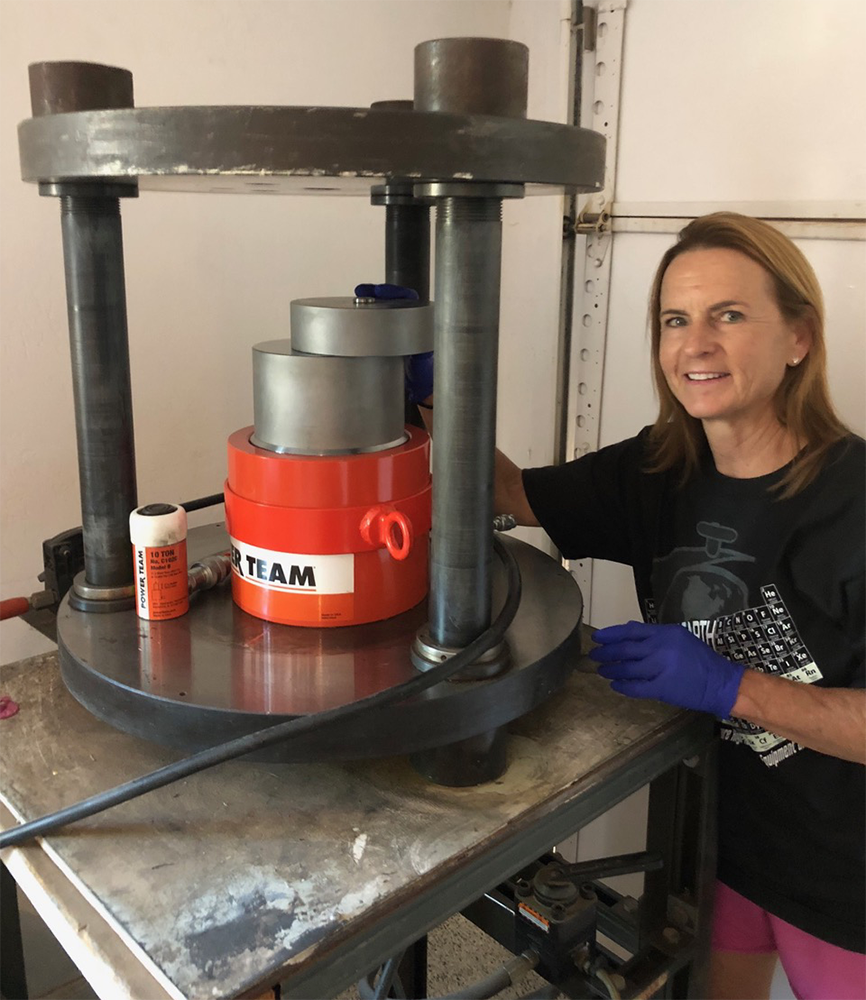 Dr. Tracy A. Paul
Dr. Paul brought her experience in geological materials science, including an expertise with high-pressure high-temperature uniaxial piston-cylinder devices, to Depths of the Earth Company in 1993. Working within an academic discipline that includes chemistry, geology, physics, biology, and engineering, Dr. Paul has developed a talent and notable record for building ideas into reality. The limits of instrumentation never obstruct her vision. If it can be thought about, it can be brought about! Customer's inquiries drive her imagination and inventions. Her current commercial interests are focused on developing and promoting use of high-pressure instrumentation to synthesize novel materials for electronic, ceramic, and pharmaceutical applications and to revitalize the vast possibilities of low pressure synthesis and research that were hurried over in a quest to push to the extreme high limits of laboratory instrumentation.